Tips for Attending a Brand Sponsored Blogger Event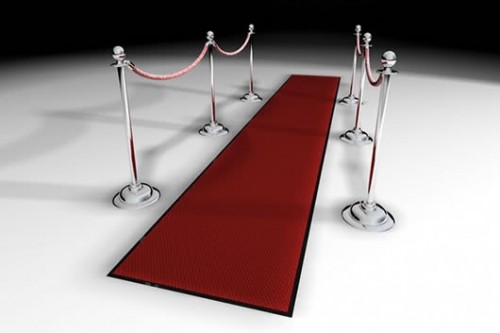 ***Originally published on ModernMami.com***
I was recently asked by Jai of Mami's Time Out about sponsored blogger events. She is going to be attending her first brand-sponsored event next month and wondered what she should expect. Just like attending a conference for the first time, attending a brand's event can bring about many questions. I asked around and gathered a few more questions about sponsored events from bloggers. While I'm not an expert, here I give you my personal opinion and experience from having attended brand events in the past.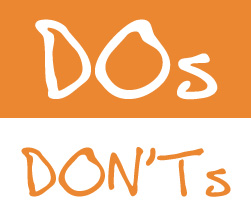 Dos and Don'ts
Do bring business cards. You never know who you will run into at such events. Other bloggers you meet and share your time with during the event, will more than likely want to keep in touch. Various brand/company representatives will probably meet with you at various times during the event and you'll want to connect with each as they may work for different departments than the folks who initially contacted you about the event.
Do bring a camera and video camera. You'll find yourself wanting to document the entire event and of course, there will be plenty of photo opportunities with your new friends. You will also probably have the chance to interview different representatives of the brand or fellow bloggers.
Do ask questions. Since you'll be meeting with brand representatives, you have the chance to ask questions about the company, products, services, practices, etc. You can even bring questions that your friends, family, and blog readers might have.
Don't act as a company representative. Though you may be asking questions and will probably share information with your readers, you are not a company employee or contractor. They have PR people who can properly spread the message of the brand. You are not their PR person. Unless you have been hired to be a spokesperson or consultant, in which case, then perhaps you are their PR person.
Don't be shy. Get comfortable with the other bloggers and get to know them. You'll be together for quite a bit of time while attending the event. It'll be more fun if you interact with each other.
Don't get caught up in drama. Sometimes sponsored blogger events can bring about drama, especially on twitter. Many reasons can incite the drama: non-supporters of the brand, general objections of sponsored events, and even disagreements about who was invited to the event. Ignore it. Don't get caught up in it and waste time and energy.
Other Questions
Can you hustle your own product or service at a sponsored event?
While I think that blatantly pushing your own products and services might be frowned upon, I don't see anything wrong with the information being on your business cards and you talking about it. For example, as you network and talk with various people, it's natural to exchange business cards. This may lead to a conversation about what you do, projects you're working on, or products you sell. However, if you were to approach people with the sole intent of giving them your elevator pitch, then that's probably not going to work at such an event.
What if you disliked the event/product? Should you write about it? Is it an obligation?
When you attend a sponsored event, there is no obligation to write about your experience, the products, or the brand. Not for the events I've attended, at least. Of course, the brand and PR company hope that you do, since that is one of the reasons they're bringing you and the other bloggers to the event. However, they're also bringing you so that you can get to know the brand, what they're about, and build a relationship for future collaboration.
If you end up disliking the event and/or the brand/product, consider providing feedback directly to the PR and brand representatives. You can tell them in-person even, what it was you think they could have done better.
Do you tell other bloggers you're talking to that they may be quoted or their experiences referenced? (Ex: When you talk to a reporter, you're always on the record, but are you with a blogger at an event?)
Honestly, I had never thought about this. I know that I've had conversations with other bloggers and phrases like, "Is it ok if I blog about this?" have come up. I think it's expected that any pictures and video taken during the event may end up on various blogs, Flickr, or YouTube. And, of course people tend to mention the names and blogs of other bloggers they met at the event. But, I've found that generally people ask if they can directly quote something you said. Maybe some of you can share your thoughts on this – especially if you have a journalism background.
My best tip? Have fun. The agendas for such events are normally jam-packed and you'll be bombarded with tons of information about the brand, their latest campaigns, and products. You'll meet lots of people – from the brand as well as bloggers – and you'll be trying to take it all in while also thinking of any family you're away from for the duration of the event.
Pace yourself, get to know others, and have fun. You'll probably bond well with the other bloggers at the event, and come back home with new friends and new ideas.

If you've attended sponsored events, what suggestions or tips can you share for those attending their first event? Let's hear your thoughts in the comments below.
4 Comments for this entry