Celebrating the Launch of Aio Wireless in Orlando with a Blogger Social!
We recently hosted a local blogger social in Orlando to celebrate the launch of the Aio Wireless brand in town! Our friends at Boden PR partnered with us to provide them with consulting on the local blogging community, perform blogger outreach to local bloggers, and host an event for their client Aio Wireless. We had a great time learning more about the Aio Wireless brand and working with Boden PR to put together a great event for local bloggers – check out the fun everyone had!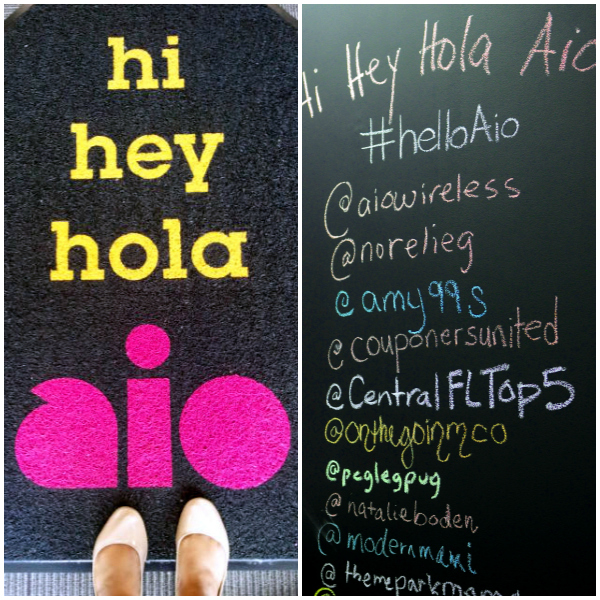 Bloggers were greeted at an Orlando Aio Wireless store by brand representatives, store employees, Boden PR, and of course, our owner Melanie Edwards. The chalkboard wall to sign-in with your Twitter username was a hit and a great way to stand out from the typical paper check-in sheets.
While enjoying breakfast, bloggers were able to browse the store, take photos, talk with one another, and learn about Aio Wireless. Shortly after, Norelie Garcia from the Aio Wireless Marketing team spoke with the bloggers, introducing the brand, their key points, and community initiatives.
You can see more of the event for yourself through the photos below! If you're interested in hosting off-line events to connect with bloggers and social media influencers, reach out to us – let's get the conversation started!
6 Comments for this entry
1 Trackback or Pingback for this entry